Deck Supplies Enfield 
At Oziwood, we manufacture a product that looks like real timber but performs better. If you'd like to build a timber deck but you're worried about damage, Oziwood is the solution. It's affordable, strong yet lightweight, and comes with a 15-year warranty. You can order screening board form for decking, fencing, cladding, and eaves lining. Both residential and commercial customers use this leading innovation. If you live in Enfield, talk to us on 8254 7129. We're based 35 Samuel Street Smithfield.
Sustainable decking materials
Oziwood decking boards are reversible, with one side featuring a wood finish and the other a reeded finish. Choose between two sizes: 90 x 25 x 5400 mm and 140 x 25 x 5400 mm boards. Achieve that premium finish with either pine, red gum or gunmetal grey. Virtually anyone can install Oziwood. We do all the hard work before you even touch the supplies. If you're thinking about a DIY project, this is it.
Our Services
Over 16 years of experience 
The fastest, most efficient service 
Highest standard of quality & service
The friendliest team you will meet
Prices that can't be beaten 
Monday to Sunday : 8am – 6pm
Oziwood: 55% wood, 40% plastic & 5% other additives
The unique breakdown of our materials makes Oziwood products lightweight, durable, and aesthetically beautiful. We understand that many people are reluctant to compromise on the appearance of natural timber. This is why we make Oziwood look exactly like the real thing. You don't have to worry about cracks, holes, dents or any other type of damage like you would with timber. It also requires almost no maintenance, so you continue to save money over the next few years. We offer a 15-year limited warranty on your new deck or fence.
At Oziwood, we continue to invest our time and resources into re-evaluating the product. By choosing Oziwood, you're supporting the environment, as the materials are gathered from recycled sources. For a sustainable option for your new deck or fence, talk to us.
Wood vs. composite decks
Decking materials vary in looks, durability, and cost. Natural timber has always been a popular choice for decks and fences. However, wood is easily damaged – it can split, crack and change colour. Composite products are weather and stain-resistant, lightweight, won't splinter or rot, and require almost no maintenance. The Oziwood product is part wood and plastic, so you get the best of both worlds – the premium look and great performance.
Contact us on 8254 7129 to discuss the plans for your new deck, fence, cladding or eaves lining. If you live in Enfield SA 5085, we're your local supplies company.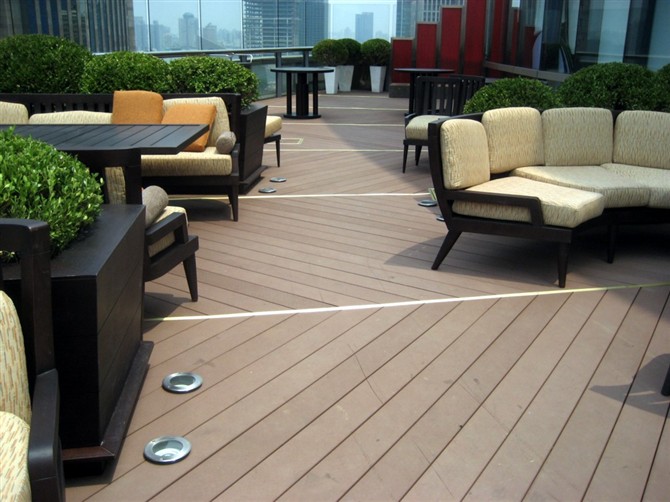 You can also find us below: