Top Notch Property Cleaning Services
Garden Maintenance in Burnside
Top Notch Property Cleaning Services
Garden Maintenance Burnside  
Gardening is one of those weekend tasks. But, life gets busy and often moving the lawn, applying fertiliser or pulling up weeds drops to the bottom of your to-do list. At Top Notch, our mission is to help homeowners and businesses maintain healthy, beautiful gardens, without spending a lot. Our services start at $29 and we can assist in all areas of the garden. For end-to-end garden maintenance services, talk to us. No job is too big or small. You'll find Top Notch gardeners all over Adelaide, including Burnside. Book a yard makeover expert today on 0408 085 334.
Our services
Every garden tells a story. It's more than just lawn, plants and decorations. Your garden is a reflection of your style, personality, and lifestyle. What does your backyard say about you? Here are a few of the ways we can help you:
Mowing & edging of lawn
Plant care & mulching
Rubbish & green waste removal
Weed control, pruning hedges & trees
Fertiliser application programs
General yard tidy – front yard & back
Rental inspection yard tidy
Removing rubbish
Cleaning windows.
Our Services
Over 20 years of experience 
The fastest, most efficient service 
Highest standard of quality & service
The friendliest team you will meet
Prices that can't be beaten 
Monday to Sunday : 8am – 6pm
Fertiliser application programs
Soil testing and applying fertilisers can transform your garden. To achieve this, hire our team of experienced gardeners. We've been doing this for 20 years and have seen all types of landscapes. Good gardening starts with the soil. To keep your plants healthy, they need nutrients like potassium, phosphorus, and nitrogen. Through regular soil improvement, we'll make sure your garden remains beautiful. This requires accurate testing, done regularly. Ask us about soil testing and fertiliser services.
Organic gardening
We offer eco-friendly gardening options to help you reduce your carbon footprint. With our products, you don't have to worry risking the safety of your pets. Ask us about our environmentally-friendly weed killers, plant treatments, and fertilisers. Our plant knowledge is extensive, so let us know if there's something specific you need help with or a look you're trying to achieve.
If you run a business and need a regular cleaner, use our team. We'll kill two birds with one stone – taking care of your garden and interior at the same time. For your interior, we'll focus on your carpet and windows. We offer the same service to homeowners too, so contact us if you need extra help around the home. Located in Burnside SA 5066? Book a free on-site consultation on 0408 085 334.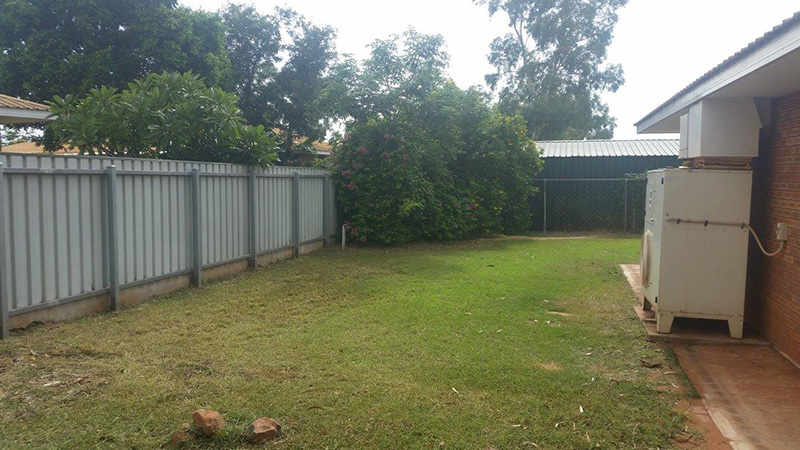 You can also find us below: