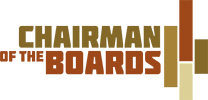 Floor Sanding in Burnside
Floor Sanding Burnside SA
Do you live in the Burnside area of Adelaide SA? Are you looking for a local floor sanding and floor polishing expert who charges fair prices for exceptional quality? Then look no further than the experts at Chairman of the Boards. No job is too small or big for us and we deliver value for money every time.
Timber Floor Sanding & Polishing
Using the latest equipment that includes dustless sanding technology for minimal residual mess, we are your local experts when it comes to sanding timber floors and timber floor coating and polishing. We have over 2 decades of experience in this field and it really shows through in the quality of our results, all for budget friendly prices. Get a new looking timber floor with a value for money approach.
Expert Timber Floor Restoration
Timber has a natural beauty like no other flooring can offer, but while it looks fantastic when it's new, after a while daily wear and tear takes its toll and timber loses a bit of that magic. The good news is that it can be brought back to life with expert timber floor restoration performed by our team. Another great thing about floor sanding and polishing is it's a way to save some money while at the same time rejuvenating that tired old floor.
Our Coatings Are Eco Friendly
We believe in looking after the environment and the health of our customers as much as anybody. Therefore we only use timber coatings that are eco friendly and kind to humans and pets. Along with our dustless sanding techniques to reduce mess and allergens, you can be assured your home is in good hands.
Our Services
Over 20 years of experience 
The fastest, most efficient service 
Highest standard of quality & service
The friendliest team you will meet
Competitive Prices 
Monday to Friday 9am – 5pm
Price of Timber Floor Restoration?
We can't quote firm prices in this article because every project has different requirements, but what we can assure you is that our prices for timber restoration are hard to beat. While we may cut prices, we never cut quality. Our plan is to save you dollars while delivering amazing results.
Timber Floor Installations/Replacements
Maybe you're building a brand new home or want to get rid of that dusty old carpet and replace it with timber. That's a great choice and with expert and cost effective brand new timber floor installations by us, you'll be enjoying your new floor sooner than you think, and for a price that'll put a smile on your face. We also do laminate, engineered timber and floating floors too.
About Our Business
For residences located in the 5066 postcode region of Burnside SA, call Chairman of the Boards for all your timber floor sanding and floor polishing needs. With 20 years experience and low cost results, you've made the right choice.