Mobile Caravan Repairs in Brown Hill Creek
Around Australia Caravan Repairs
Mobile Caravans Brown Hill Creek
Around Australia Caravan Repairs are one of South Australia's leading motorhome specialists. We service and repair all caravan makes and models. It doesn't matter whether it's old or new, we'll make sure it's running efficiently. Breaking down in the middle of your journey will put your holiday on hold, even if it's only for a few hours. Instead, get peace of mind that your van is in the best condition. Hire an AACR technician to come out to you in Brown Hill Creek today. Organise your appointment by calling us on 0432169106.
Caravan maintenance, alterations & repairs
Haven't taken your caravan out on the road for a few months? Call us to check everything is running well. Just like a car, if a motorhome is left idle for months, issues can arise. We have experience servicing all caravan makes and models. Our technicians will perform a full service including checking brakes, bearings, gas and electrical components.
Our Services
Over 10 years of experience
The fastest, most efficient service 
Highest standard of quality & service
The friendliest team you will meet
Prices that can't be beaten
Monday to Sunday 8:00am– 6:00pm
Accessories for caravans
Here's a list of some of the popular accessories that people add to caravans:
Air-conditioners
Aerials
Bumpers
Bike racks
Batteries
Brake controllers
Fridges
Fridge fans
Gas cylinders
Hatches
Roll out awnings
Microwaves
Radios
Stoves
Tank gauges
Tanks
Taps
Windows
Spare wheel carriers.
At your appointment, feel free to talk to us about any specific add-ons you're considering for your van. We'll be happy to guide you in the right direction, regarding advice for your van setup. Let us know if you'd like specific brand recommendations.
For all your mobile servicing
Every day, we support our clients with services such as suspension, wheel bearings, awnings, solar installations, 12 volt or 240 volt, windows, and all repair work. We carry all the appropriate parts and accessories required to complete repairs. Our turnaround times are fast and you won't pay through the roof for our services. The AACR name is known for being affordable, reliable, and high-quality.
Book in a time for us to visit you in Brown Hill Creek SA 5062. Talk to us today on 0432169106. We're available seven days a week. Rely on us for all of your caravan needs.
Many caravaners in South Australia use our repair and maintenance services. The great open road is a great place to travel through but it's important to be prepared. The AACR team will ensure your van is safe for you to travel in.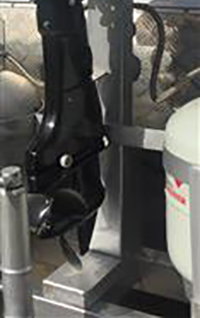 You can also find us below: