Bathroom Renovations in Blair Athol
Bathroom Renovations Blair Athol 
Let us, Fresh Bathroom Solutions, redesign your space so it's inspiring and great for everyday living. Our full-service process takes care of the design planning, finish and material selection, and project management. Let us know what you have in mind and the budget. We'll bring your bathroom to life, no matter the size, style or taste. Visit our showroom to see the vanities, basins, toilets, tapware, and accessories available. We provide custom-made vanity designs and affordable products. Find us at 278C Prospect Road or call 8342 2114 if you've got questions. We service the Blair Athol area.
Partial renovations
Do you like your bathroom but simply want to update a few features? You can. Talk to us about partial renovations. We can replace your shower or bath, install a new vanity or replace a shower screen. These small changes can go a long way to improving the overall look and function of your bathroom. Have a think about the parts of your space that you're not happy with and we'll advise you on the best solutions. We have close ties with premium suppliers, so we can get you great prices on your tapware and accessories.
Our Services
Over 30 years of experience
The fastest, most efficient service
Highest standard of quality & service
The friendliest team you will meet
Prices that can't be beaten
Monday – Tuesday | By Appointment only
Wed, Thur, Fri | 11am – 4pm
Saturday | 10am – 1pm
Sunday | Closed
How much does it cost to update my bathroom?
The cost of a bathroom remodel depends on a range of factors – including the size of the room, the desired look, fixtures and accessories required, and labour costs. One bathroom might need new tiles while another won't. These two prices will, of course, be different. To get a quote for your project, get in touch with our team.
Cabinet makers & designers
We've been in business since 1980. That's nearly 40 years designing bathrooms, kitchens, and laundries. Led by Domenic Princi, we're a team of fine bathroom and kitchen designers. Our certifications include cabinet making and designing.
Whether you live in a big house or a small unit, we can help you update your home. Expect a personalised, end-to-end service with Fresh. We'll take care of your property like it's our own. Your renovation will be completed on time, within budget and to the highest standard of workmanship.
If you live in Blair Athol SA 5084, we're your local team of home improvement specialists. Talk to us about updating your bathroom, kitchen or laundry. Give us a call on 8342 2114 or visit our showroom. Add value to your lifestyle and home by investing in a remodel project.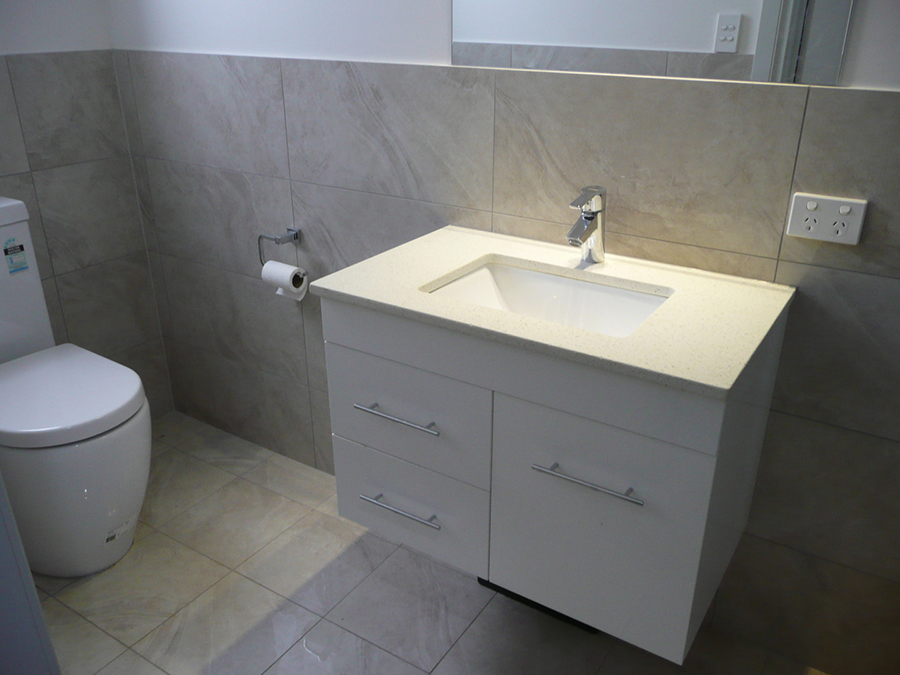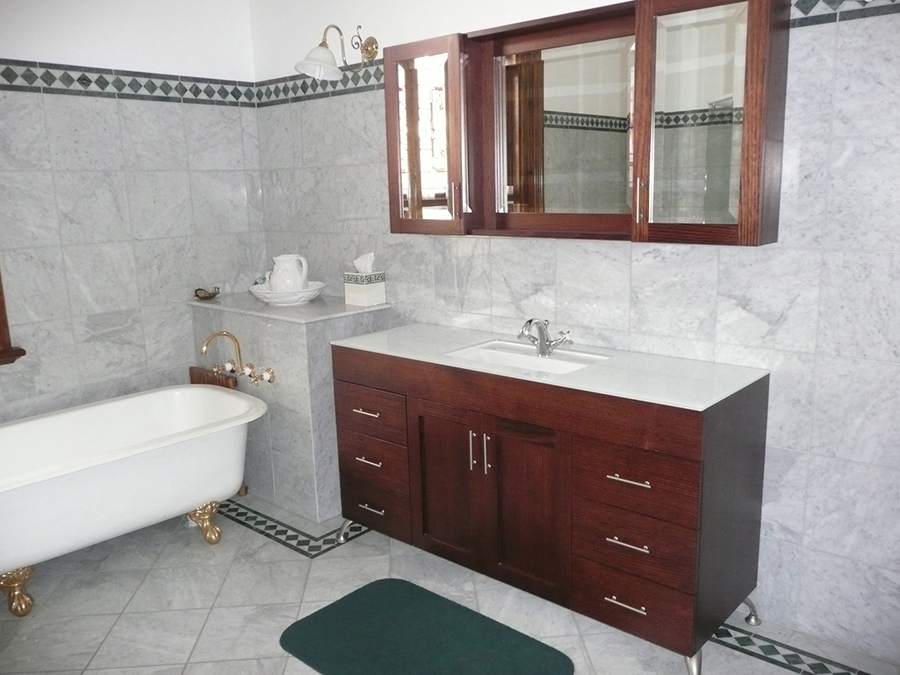 You can also find us below: