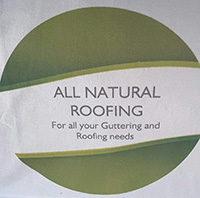 Roofing in Beaumont
Need a trusted team specialized in restorations, repairs, guttering, fascia, wall cladding?
Do you have problems with your roof?
Do you need help with re-roofing?
All Natural Roofing experience home improvement company.
Want to discuss your requirements?
If so, then complet

e the form to get in touch!
We've repaired, re-roofed and restored dozens of roofs in the Beaumont area. Homeowners in hills areas rely on our specialty knowledge to keep their roofs well-maintained. Beaumont and other suburbs in Adelaide's foothills are surrounded by trees, so having a roof maintenance plan is important. We provide the total solution, from gutter cleaning to complete structural updates. Small changes can go a long way to extending the lifespan of your roof. This can also add thousands of dollars to the value of your house. At All Natural, we specialise in restorations, repairs, guttering, fascia, wall cladding, downpipes, and gutter guard. By choosing us, you'll get a professional, honest, and high-quality roofing team. Contact us today if you in Beaumont. Call 0498 443 320 to book your free quote. We're open Monday to Saturday, 7.00am – 5.00pm.


Common roof issues
Roof problems are hard to diagnose without an expert's eye. Your roof makes up a large part of your house. This is why it's important to get on top of issues quickly. The best way to do this is to implement an ongoing maintenance plan. Overcome common roof issues such as leaks, improper installation, pondering, blistering, and broken tiles.
Hire a roofing specialist
If you're looking for an experienced, qualified and skilled roofing company to take care of any of these roof problems, big and small, we're happy to help. Not only do we focus on quality workmanship, but great customer service. At All Natural, we do things the old-school way. This means we put you, our customer, first. No questions go unanswered and you'll be with us at every step of the project. We don't just get up on your roof every day without any communication.
Ask us about the following services:
Re-roofing
Guttering
Box gutters
Downpipes
Fascia repairs
Leak investigation
Tiled roofs
Wall cladding
Colorbond roofing.
Wall cladding
Wall cladding is multifunctional. It's used on the outside of buildings, aiding in insulation and waterproofing. In other cases, the cladding is used decoratively, to improve the look of a wall. Our team has experience working with wall cladding for structural purposes.
Maintaining your roof takes a professional team of roofers to achieve. Let's chat about how we can help you boost the value of your home.
Organise a time for our home improvement specialists to come to your Beaumont SA 5066 home. Speak to our friendly team now on 0498 443 320.