Signwriters Adelaide
Need a new street sign?
Maybe you need a vehicle wrap?
Like to speak to somebody about a custom project?
Pull up banners your thing?
Maybe you'd like some custom engraving?
If any of the above ring true, get in touch!
There are a lot of guys all around adelaide that can print up something you can stick on your vehicle or something you can hang off your building. Tthere arn't however a lot of companies that will do a good job of it, provide quality work that will last for years to come and give you a customer experience like none other. We've been in the industry for years with all the latest in Sign writing technology and can handle all your jobs, from building sign writing, car & vehicle wraps, pop up banners and even custom engraving. No job is too hard for us. You'd be really surpised at the massive scope of what we are able to do with our state of the art machinery. Get in touch, you won't be dissapointed.
About Us
We've been in the industry now for years and years with a HUGE amount of experience and plenty of examples of completed work for you to checkout. We can even give you locations to visit to see our stuff that's been completed.
We're a passionate team, love what we do and do it with style. Awesomely friendly, Expertly Helpfull and other great and meaningful words followed by any type of "action" word. Yeah we're not humble… we know we're the best.
What can we do?
We have a vast amount of signage options for you 3D Logo signs, Aframes, Banner, Window Graphics, Vinyl Graphics, indoor and outdoor signage
The two most common options are available to you here. Either you can go with the more temporary Vehicle Magnet, easy to take on and off when required. Or you can go with a
high quality Vehicle wrap
. These tend to look more professional but can be harder to remove for resale. Saying that the materials we use will make it easier then most to remove afterwards if required. But we're confident you business is going to do so well you wont have to worry about any of that 😀
2. MEETING
---
We meet to discuss your project. If it's a big project we'll be happy to come out and visit at your site.

---
WE ask that you have all artwork ready for viewing at the meeting so we can quote the project accordingly.
---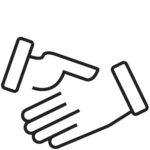 3. Design
---
Using your existing artwork we can create proofs for review.
---
Once happy with the proofs we proceed to step4.
---
4. Create & Install
---
Once we have the go ahead we establish a timeline with you
---
At this stage we require a deposit prior to production.
---
Product is produced and installed to site withing established timeframes.
---
Full Website Coming soon
We want you to feel comfortable before you contact us, take all the time you need and read through our site. We don't mind.