Deprecated
: class-oembed.php is
deprecated
since version 5.3.0! Use wp-includes/class-wp-oembed.php instead. in
/home/netatrad/sa.homegiraffe.com.au/wp-includes/functions.php
on line
4967
Roof Restoration Adelaide
Roof Restoration in Adelaide
Just like your kitchen and bathroom often needs replacing, so does your roof. It's a major component of your house and it's exposed to all kinds of weather and extreme heat. If you've noticed issues with your roof or you simply live in an old house and want to update the roof, call us. No job is too big or small for us, so get in touch. We're known for quality, yet affordable restorations on all types of houses. Using only the industry-best products and materials, your new roof will stand the test of time. Our restorations come backed with a full warranty, giving you peace of mind if anything needs fixing down the track. Talk to our team of experienced, licensed and qualified roof restorers. We'll travel out to you anywhere in Adelaide. Book a consultation with us.
Increase the value of your home
A roof update is one way of increasing the commercial value of your property. The roof is something that you can't miss. Chipped tiles and broken gutters will be visible at the first glance. Every time you pull into the driveway or walk outside, you'll see it. Re-coating the structure will improve the appearance of the house and boost its commercial value if you ever choose to sell it. A restoration will also stop further deterioration such as erosion of the surface. The new coating will protect the roof and ensure it's weatherproof.
Should I restore my roof?
Unsure whether your house needs a new roof? First of all, get one of our specialists out to inspect it. We'll give you our honest opinion as to whether it just requires a few repairs or a complete restoration. Here are a few reasons to consider a full update: Of course, to increase the value of your property
Improve the appearance of your house
Prevent further deterioration and slow the growth of moss and lichen
Make your roof weather resistant
Ensures longevity of your roof.
We adhere to industry guidelines and regulations, so you can be sure your investment is in good hands with us. Our company is proudly South Australian owned and operated.
The restoration process
While every contractor will follow a different process, depending on the client's needs, this is an example of the restoration tasks.
Replace all broken tiles and ridge caps
Check and secure all flashings
Source and rectify all reported leaks
Remove all surrounding objects are removed or covered to prevent damage – cars, and furniture, for example
High pressure clean all dirt, moss, and lichen from the roof
Re-bed ridge capping and re-point all ridge capping with flexible pointing compound
Seal roof with primer or sealer
Coat roof with two coats of roof membrane in your choice of colour. This will be discussed during the first meeting.
Clean any dirt and grime, clean out gutters and down pipes.
The timeframe of your roofing project is also based on a range of factors – such as the extent of damage, weather, products required, availability of materials, and the location of your house. We do our best to complete your restoration as quickly as possible.
Qualified roofing contractors
Leave all your roofing tasks up to us. Roofing work isn't a DIY task. It's best left to the professionals. Call us today to discuss your roofing requirements. Our team has the expertise to take care of all your roofing requirements. Let's start by inspecting your roof and provide you with an obligation-free quote for the renovation. Most roofs can be restored. The best thing to do is book your consultation so we can go through everything with you. We'll visit you in Adelaide SA 5000.
Our Services
Years of experience 
The fastest, most efficient service
Highest standard of quality & attention to detail
The friendliest team you will meet
Prices that are some of the most competitive
Opening Hours Here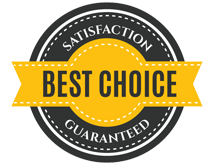 Buy With Confidence
---
We strive to produce quality work
and give you the best results
Competitive Prices
Friendly Team
Locally Owned & Operated
& More!