Deprecated
: class-oembed.php is
deprecated
since version 5.3.0! Use wp-includes/class-wp-oembed.php instead. in
/home/netatrad/sa.homegiraffe.com.au/wp-includes/functions.php
on line
4967
Powder Coating in Adelaide
Best quality powder coating in Adelaide, guaranteed. We can transform your pool fencing, outdoor settings, vehicle parts, playground equipment, metal beams and all metal components. Cost effective, brilliant colours and finishes, and durable protective coatings. Turn old and shabby into sensational and sublime. We powder coat for both commercial and domestic clients in South Australia. Whatever industry you are in: manufacturing, agricultural, fabrication, engineering, we provide decorative and protective coatings for steel and aluminium components and machinery. Great range of colours available to change ordinary finishes into extraordinary powder coatings. Call us now about pick-ups and delivery packages all-inclusive at great rates. Get a quote now!
Protective & Decorative Finishes
Get your steel and aluminium components, parts, and furniture powder coated with a protective and decorative finish in Adelaide. Car parts look sensational! Outdoor metal furniture, once powder coated looks brand new. Visually impressive colours make your metalwork look and feel amazing. Transform your home or business with the power of powder coating in technicolour. We can take care of a huge range of shapes and sizes. Our attention to detail is legendary. Our quality and value are guaranteed.
Why Powder Coat?
The thicker coating provided by this process looks vastly better and lasts much longer. No liquid carrier means vertical and horizontal surfaces are coated equally brilliantly. No running and no sagging! It's like a cosmetic makeover for metal. Less volatile organic compounds produce a better finish. Faster, tougher, and a truly even coating all over for a professional uniform appearance. Applied as a dry powder and then cured in an oven for a sensational finish. Durable and good looking. Cost effective for businesses and domestic customers in Adelaide and surrounding suburbs. Talk to one of our friendly technicians today, about your exact requirements.
Professional Restoration for Metal
If you have old or antique metal furniture or components, which you love, but they are showing their age – we can help. Our professional restoration for metal can turn old into new again. Give your world a real lift with powder coating. Check out our brilliant range of exciting colours and prepare to be amazed. Customer have told us that they never expected their metal garden furniture to look so good. Pool fences and playground equipment completely transformed. Car and motorcycle parts get that wow factor back. Farming equipment looks brand new again. Why put up with shabby, when you can have sublime? Call for a quote for metal restoration in Adelaide now.
Low Maintenance Finishes
Protect your metal surfaces with powder coating and forget about costly and time-consuming maintenance. Get the protection that your possessions deserve. Designed tough for South Australian conditions. Take the hard yards out of home and car maintenance with our low maintenance finishes for your metalwork. This state of the art technology for paint, transforms everything it touches into brilliant colour. Look good and avoid the elbow grease in the future. Talk to us today about a quote.
Metal Powder Coating
We can assist you in selecting the right colour for your steel and aluminium. Our experience helps clients make the right choice. We can pick-up and deliver, to make it easy for you to get your powder coating for your metalwork in Adelaide. This anti-graffiti coating keeps your metal clean of unwanted messages. Your home, car and business will look better for longer with one of our coatings. It is the paint finish for the future, available right now. Cost effective; and environmentally friendly, when compared to traditional spray painting. Get the finish you deserve for less, with our superior powder coating services. Call now, to find out more.
Our Services
Years of experience 
The fastest, most efficient service
Highest standard of quality & attention to detail
The friendliest team you will meet
Prices that are some of the most competitive
Opening Hours Here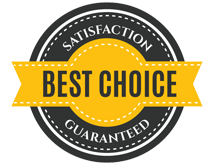 Buy With Confidence
---
We strive to produce quality work
and give you the best results
Competitive Prices Friendly Team Locally Owned & Operated & More!