Pool Pump Repairs in Adelaide
Adelaide Coolwater Pool & Spa Maintenance
Pool Pump Repairs Adelaide
If you are looking for pool pump repairs in Adelaide, then, Adelaide Coolwater Pool & Spa Service is your smart solution. Simon Baraniec, owner and operator, provides affordable pool pump repairs for both residential and commercial customers. If your swimming pool is becalmed by a busted pump, turn to the expert with more than 15 years' experience, as it will save you time and money. Simon has helped hundreds of South Australians return their pools and spas to normal functioning.  Get your aquatic fun buoyant again with some 'Simon says' magic. It is cheaper to repair your existing pump, where possible, than buy a new one. Explore your options with Adelaide Coolwater Pool & Spa Service. Call now to make an appointment, or contact here to find out more.
Pool & Spa Pump Support
Is your pool pump bearing up? Adelaide Coolwater Pool & Spa Service provide pool and spa pump support for their clients. Defective bearings are the most common problem that pool pumps run into. If you can hear a strange whirring sound emanating from your pump's motor, it usually indicates bearing wear and tear. Simon Baraniec has worked with most makes and models and can ensure that you receive the level of expertise you require. Replacing your pool pump bearings can, often, be your smart solution. Stock-up impeller is another cause of malfunctioning pool pumps, and if it is not deformed or broken, it can be cleaned out by an experienced hand. Get technical assistance to get your pump back on track in your pool or spa. Talk to Simon today about your pump problem.
Our Services
Over 15 years of experience 
The fastest, most efficient service 
Highest standard of quality & service
The friendliest team you will meet
Prices that can't be beaten 
Monday to Saturday 9am – 5pm
Repair or Replace Your Pump
Adelaide Coolwater Pool & Spa Service has the technical know-how and experience to ascertain whether you require a new pool pump or your existing pump can be repaired. Simon has been helping South Australians with their pool and spa pump maintenance for more than 15 years. If you do require a replacement swimming pool pump, he can advise clients which pump is the right one for their particular requirements. Simon can advise, supply and install your new pump at the right price for both residential and commercial customers. Buying pool pumps is easier when you have the assistance of someone who knows the business. Simon will ensure that you get the best deal, warranty and after service available. Choose from Viron XT Variable Speed Pumps, the KIVU Filter Pump, Maxim, e-Combi EEV2 Energy Efficient Pump and Astral Pool's E-Series Pump to name a few. Adelaide Coolwater Pool & Spa Service is your replacement pump specialist. Contact Simon now.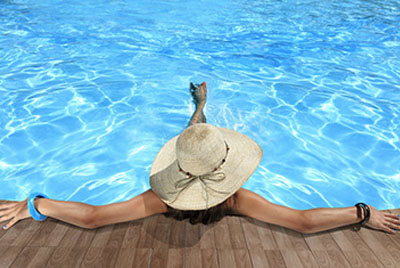 You can also find us below: