Deprecated
: class-oembed.php is
deprecated
since version 5.3.0! Use wp-includes/class-wp-oembed.php instead. in
/home/netatrad/sa.homegiraffe.com.au/wp-includes/functions.php
on line
4967
Podiatrists in Adelaide
In need of some serious relief from foot and heel pain in Adelaide? Podiatry care can help relieve some of the discomfort caused by feet problems. If you are limping from stresses in your foot or leg, we may have a solution to get you back functioning normally again. Correct diagnosis is the first step in effectively treating your podiatry problem. We offer the very latest technology to ascertain the nature of your condition and treat it successfully. Radial shock wave therapy can repair chronically painful feet problems by reducing inflammation and nerve fibre pain. We can help you get back on your feet again, pain-free.
Podiatry Solutions
Consult us for podiatry solutions to your foot problems in Adelaide and surrounding suburbs. We treat kids' feet; heal pain; sport's injuries to legs and feet; fungal nails; flat feet; bunions; Plantar Fasciitis; ingrown toenails; shin pain; Plantar warts; corns and calluses; cracked heels; and a variety of related conditions. We are registered with the Podiatry Association of Australia SA Inc. Our treatments are first class and reflect the very latest medical knowledge and techniques. We get to the bottom of your complaint and provide effective treatment for your specific condition.
Podiatrist Care
It all begins with a thorough examination, which will correctly diagnose your condition. Utilising cutting edge technologies and our specialist medical knowledge, we can identify and treat your problem. We employ Video Gait Analysis (VGA) to ascertain every stage of your walking cycle. This allows us to visually see exactly what is occurring. 3D Laser Orthotics can accurately scan your foot to produce an orthotic designed to address your biomechanical malalignment. We provide simply better podiatrist care in Adelaide than anyone else.
Putting Your Best Foot Forward
We can help you put your best foot forward, pain-free! We assist our clients with ankle and feet problems every day. We provide solutions to painful problems with legs and feet for South Australians. Our podiatry care is second to none; and our patients report results where others have failed. We effectively treat heal spurs, Severs disease, aching feet, knee and leg pain. Our professional podiatrists will get you walking and moving pain-free in Adelaide.
Sporting Injury Solutions
We provide professional podiatry care for sporting injuries to feet and legs in the City of Churches. Our experienced and well-trained podiatrists can help you find sporting injury solutions to get you back on track again. Improve your performances by overcoming strains and foot pain. Whether you are an athlete, a fun runner, or team sports member, we can assist you in treating your condition. Heel pain, ankle problems, Morton's Neuroma, Onychomycosis, Posterior Tibial Tendinopathy, are all conditions that we effectively treat. Talk to us today, to find out more.
Feet Firmly on the Ground
Our podiatry practice has its feet firmly on the ground to ensure that you get the very best treatment available. We constantly update our training and equipment, so, that you receive top quality healthcare for your feet and legs. Life is pretty difficult if you do not have confidence in your ability to stand and move around without pain. As bipeds we afford ourselves a view over our world and we stand up straight to look that world in the eye. Problems with our feet can undermine that basic stance and life orientation. We understand how frustrating that can be; and we do everythingin our power to quickly diagnose and treat your condition. We want the best outcome for you in the shortest amount of time possible.
Foot Doctors
As foot doctors, we see things from the ground up. Our perspective can help heal your feet and leg ailments. Call us today.
Our Services
Years of experience 
The fastest, most efficient service
Highest standard of quality & attention to detail
The friendliest team you will meet
Prices that are some of the most competitive
Opening Hours Here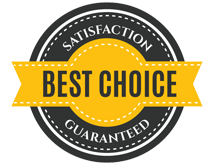 Buy With Confidence
---
We strive to produce quality work
and give you the best results
Competitive Prices Friendly Team Locally Owned & Operated & More!