Deprecated
: class-oembed.php is
deprecated
since version 5.3.0! Use wp-includes/class-wp-oembed.php instead. in
/home/netatrad/sa.homegiraffe.com.au/wp-includes/functions.php
on line
4967
Plasterboard Fixers Adelaide
Plasterboard Fixers in Adelaide
We are the plasterboard fixer specialists in Adelaide, supplying and installing plasterboard for all applications. Our fully qualified and experienced plasterers provide seamless surfaces for all your residential and commercial requirements throughout the city and its fringes. Professional repairs and replacements for renovations and additions. Quick and clean, fully insured and all our work is guaranteed. Dry wall and Gyprock, cornices and ceilings, and plasterboard walls. We do decorative ceilings and walls. We fix sagging ceilings and remove textured ceilings too. Flush is our middle name! If you want a job well done, call us for a competitively priced quote and get a fastidiously finished surface for your home or business. New ceiling installations including: false ceilings, rondo ceilings, bulkheads, ceiling roses and ornate ceiling panels. Talk to us today, about your particular requirements.
Dry Wall and Gyprock
For all your dry wall and gyprock requirements in Adelaide, call the professionals who stand by their reputation. We supply and install, repair and replace, plasterboard walls. Our attention to detail is key to our consistency. Damage repairs no worries, we fix holes like they were never there in the first place. We can erect, fit, fix, flush and cornice all your Gyprock for residential and commercial building requirements all over town. Superior workmanship, quality materials, and we are competitively priced. If you want walls you can count on to look great and be straight, call the plasterboard fixer professionals. Call us for a quote now.
Ceiling installations
We do the best Coffered ceilings in Adelaide! Our fancy cornice work is second to none in the City of Churches. We can create vaulted details, which would please a cathedral. Textured and low profile; recessed for lighting features, fans or skylights. Our ceiling installations will look great in your home or business. We also do suspended grid ceilings, repairs, removals and replacements. We can strip back old ceiling features to give your home a new clean modern look. Our ceiling work will top off your renovation or extension to provide that seamless finish. Talk to us today, about your specifics.
Gyprock Repairs
In Adelaide and throughout the suburbs, our gyprock repairs can fix your walls like they were brand new again. Don't put up with cracks, bumps, holes and fissures in your plasterboard walls. Our professional services can make your surfaces look inviolate once more. A clean expanse of perfect wall, inside your home or business, sends out all the right messages. Cost effective repairs and fixes for South Australians. Only those of us who work with gyprock every day, can repair your walls, so that they look and feel brand new. Get a quote now; it does not cost the earth.
Gyprock Plasterboard Installation
Most plasterers are men of few words, they let their hands do the talking. Putting our skills into words, often, seems extraneous, to say the least. Our gyprock plasterboard installations are all about perfection, getting it exactly right. We work with these materials every working day of our lives, we know how to put it together like a work of art. Bunnings might reckon you can DIY it, but take my word for it, it is harder than it first looks. Homes are expensive things, major investments, and if you stuff up your walls or ceilings, it can cost you a lot. Wherever you are In Adelaide, we guarantee that we will do a better job than you can yourself. Why risk your home on a whim? Our competitively priced services are backed up by years of experience and training. We are fully insured; and we guarantee all our work. Call us for a quote.
Our Services
Years of experience 
The fastest, most efficient service
Highest standard of quality & attention to detail
The friendliest team you will meet
Prices that are some of the most competitive
Opening Hours Here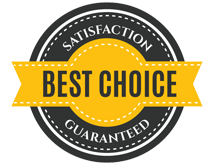 Buy With Confidence
---
We strive to produce quality work
and give you the best results
Competitive Prices Friendly Team Locally Owned & Operated & More!