Mobile Caravan Repairs in Adelaide
Around Australia Caravan Repairs
Mobile Caravans Adelaide
Own a caravan? Hire us, Around Australia Caravan Repairs, to make sure it's running well. The last thing you want is to break down in the middle of nowhere. Prevent this from happening by having our technicians service your vehicle and complete any repairs. Many South Australian caravan enthusiasts use our services. We're one of Adelaide's trusted motor home repair specialists. If you're about to take a trip, get us to check your caravan first to make sure it's running well. Call us now on 0432169106. We can come to you anywhere in Adelaide, seven days a week.
Troubleshooting caravan problems
During an inspection, we'll determine any potential issues with your van. Just like a car, your caravan needs regular servicing to maintain its efficiency and prevent damage. There could be a problem with your van and you don't even know it. If left unattended, it'll lead to expensive damage. Having our team service, it regularly will avoid this. It's best to do this every year or before you take a trip. Breaking down is stressful and expensive. By partnering with us, you can prolong the life of your van and have many more fun adventures on the road.
Our Services
We specialise in suspension, wheel bearings, awnings, solar installations, 12 volt or 240 volt, windows, and all repair work. In our vans, we have all the parts and materials needed to complete the repairs then and there. Got a water leak in your van? We can fix it. Roof hatches are easy to miss because they're difficult to access. Before you know it, you've got water dripping on your bed when you're trying to sleep.
Local motor home specialists
Keeping your caravan is great condition requires expert knowledge. It'll have different requirements, compared to a normal vehicle. At AACR, we don't just specialise in caravans. It's all we do, so when choosing us, you know your van is in good hands. We use premium parts and materials which are stocked in our vehicles for quick repairs and maintenance work. The next time you're planning a trip, talk to us first. Our technicians will make sure you arrive at your destination safely.
Call an AACR technician to visit you in Adelaide SA 5000. Our turnaround times are fast and we pride ourselves on affordable, high-quality repairs. Let's talk today on 0432169106, regardless of whether you need immediate support or you're planning a trip soon.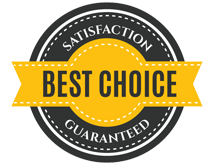 Buy With Confidence
---
We strive to produce quality work
and give you the best results
Competitive Prices
Friendly Team
Locally Owned & Operated
& More!
Our Services
Over 10 years of experience
The fastest, most efficient service 
Highest standard of quality & service
The friendliest team you will meet
Prices that can't be beaten
Monday to Sunday 8:00am– 6:00pm
You can also find us below: