Gutter Cleaning in Adelaide
Absolute Gutter Suckers
Gutter Cleaning Adelaide
With our high-powered vacuum, we leave no waste behind on your roof. Hire us, Absolute Gutter Suckers. Locally owned and operated, we travel all over Adelaide metro and the hills to clean gutters. We can also flush your downpipes to make sure your gutters are up to standard. Ask us about our pruning and garden clean-up services. We offer gutter cleaning for single and multi-storey houses, strata complexes, commercial buildings, factories, and sheds. No job is too big or small for us, to get in touch today. Call us today on 0401 092 286 to book in a time for us to clean your roof. We're open Monday to Saturday.
Safe gutter clean service
Don't try to get up on the roof yourself. Cleaning your gutters is not a DIY Sunday job. Many accidents happen from heights, when the proper safety equipment isn't used. At Absolute Gutter Suckers, we use the best equipment on the market. Coupled with our training and knowledge, we can clean your gutters fast and efficiently. We're fully insured, trained to work at heights, plus we also provide exceptional, flexible customer service. You name the time and we'll be there. Keep your Sunday's free and let us do the cleaning for you.
Safety is the most important part of what we do. If you live in an area that's prone to bushfires, a well-maintained roof is vital. Dry debris like leaves and twigs can put your house at risk. Our wet dry vacuum will suck up everything from thick sludge to heavy leaf litter, twigs, gum nuts, and live weeds. Whatever you've got in your gutters, we'll get rid of it. A clean roof is a safe roof.
Our Services
The fastest, most efficient service 
Highest standard of quality & service
The friendliest team you will meet
Prices that can't be beaten 
Monday to Saturday 9am-5pm
Pests in your roof
Clean gutters are essential for pest control. Debris is a feeding ground for mice, snakes, spiders, cockroaches, beetles, and mosquitoes. They 'live' in roof cavities and travel outside to the gutters to find food. By keeping your gutters free, you can limit pests in your house. Eliminate the food source and maintain clean gutters.
Gutter Guards
Do you have Gutter Guards? There's a common misconception that you don't need to clean your gutters if you do. Gutter Guards are an effective debris-blocker, but you still need to invest in a cleaning plan. Under the guard, mud, dirt and sludge will build up. This will block the gutters if left unattended, leading to rust. Seeds from nearby trees can land in your gutters and get trapped under the Gutter Guard. To prevent this, make sure your gutters are regularly cleaned. We'll help you increase the lifespan of your roof and save you money in the long-run. No expensive gutter or roof repairs.
Avoid problems with your roof. Partner with us for all your gutter cleaning needs. We'll work out an ongoing plan to visit your home. Wherever you live in Adelaide SA 5000, we'll travel to you and clean your gutters. Book a time with us today on 0401 092 286.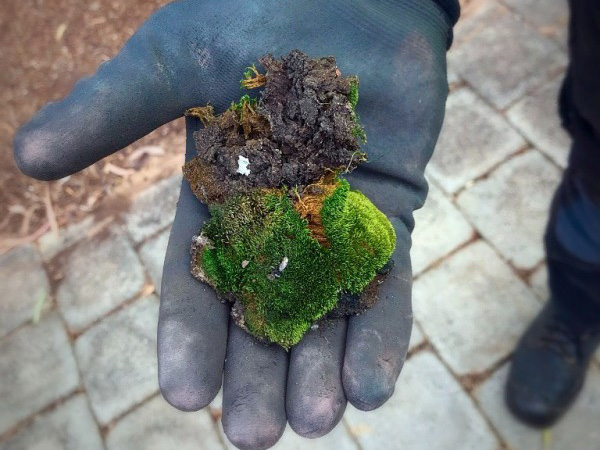 You can also find us below: