We are helping fight the spread of Coronavirus in Adelaide
With over 15 years of experience, we are the leading decontamination services in Adelaide
Decon7 is the only thing that can kill the Coronavirus, there is no other option.
We are the only company in Australia that has access to this chemical.
China just purchased 250 Thousand Litres of the Decon7 chemical to help kill the Coronavirus!
We are the leading coronavirus cleanup service in Adelaide
✅ Coronavirus decontamination of offices / workplaces / schools / businesses / airports / transport vehicles
✅ Decon7 is the only decontaminant that 100% kills the coronavirus
✅ China ordered 250 thousand litres of Decon7 and this has helped them control the situation so quickly
(See video)
✅ We are the only company in Australia with access to Decon7 and are fully licensed and trained to use it
✅ We can 100% decontaminate your office / business / workplace / school / airport so that you can continue life and carry on.
About Us
We are a division of the demolition blokes, an Adelaide team who have been dealing with hazardous situations like asbestos removal, meth and mould clean up, crime scene clean ups and contaminated soil removal.
We have a 100% track record for safety and success.
Our procedures and precautions ensure that we have a 100% safety record and a 100% decontamination record.
We are not new. We have been dealing with hazardous asbestos, meth houses, mould clean up for many years. Our team is trained to the strictest standards.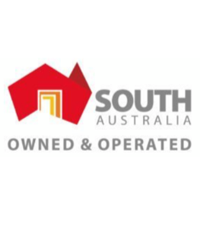 Hey Albert,
Hope the holiday went well
I want to express my sincere thanks to you and the fantastic team you had on the ground for the past month.
The team rocked up every day with smiles on their faces, enthusiastic and awesome to work alongside-their friendliness and work etchic was incredible. Please pass my thanks on, they certainly deserve it and if they want a reference for joining the Navy call on me!
All the Best
Lieutenant Commander Roger Saynor MBE RNZN
Executive Officer, HMNZS PHILOMEL
Royal New Zealand Nazy